WHO WE ARE
About 141 Fitness | Mildura Personal Trainers
ABOUT US
OUR PERSONAL TRAINERS
We're a boutique group strength and conditioning private training studio. Our strength classes (Weights and Strength FIT) focus on building a strong foundation, and lean muscle mass. While our conditioning classes (HIIT, Boxing, Bootcamp) focus on your fitness, endurance, and high-intensity burst of cardio.
Our trainers are all qualified in Cert 3 & 4 fitness and bring their own unique personalities and experience to the team. You don't have to be "fit" to come to 141 Fitenss. But you do need to start to get fit. We're here to help guide you along your fitness journey and there is zero judgment from any trainers or other members when it comes to getting started. Everyone understands and remembers what it was like to be new. You will be welcomed with open arms, encouragement, and lots of banter. And probably a nickname.
OUR TRAINING STUDIO
THE 141 FITNESS GYM
Located at 141 Morpung Ave, Irymple.
We've got a great setup being amongst the vines in Irymple. We can have music cranking with no complaints. We have plenty of parking. And our studio may look like an epic shed from the outside, but it's even more epic when you walk inside. You'll love it. Plus, we have air conditioners for the scorching Summers in Mildura.
We know you don't want to feel awkward walking into the gym for the first time. So, please make sure you book in for an appointment or a class before turning up. Our front desk isn't staffed and we are only open with our timetable of classes.
Fill out the form below to get started with our intro deal or a consultation.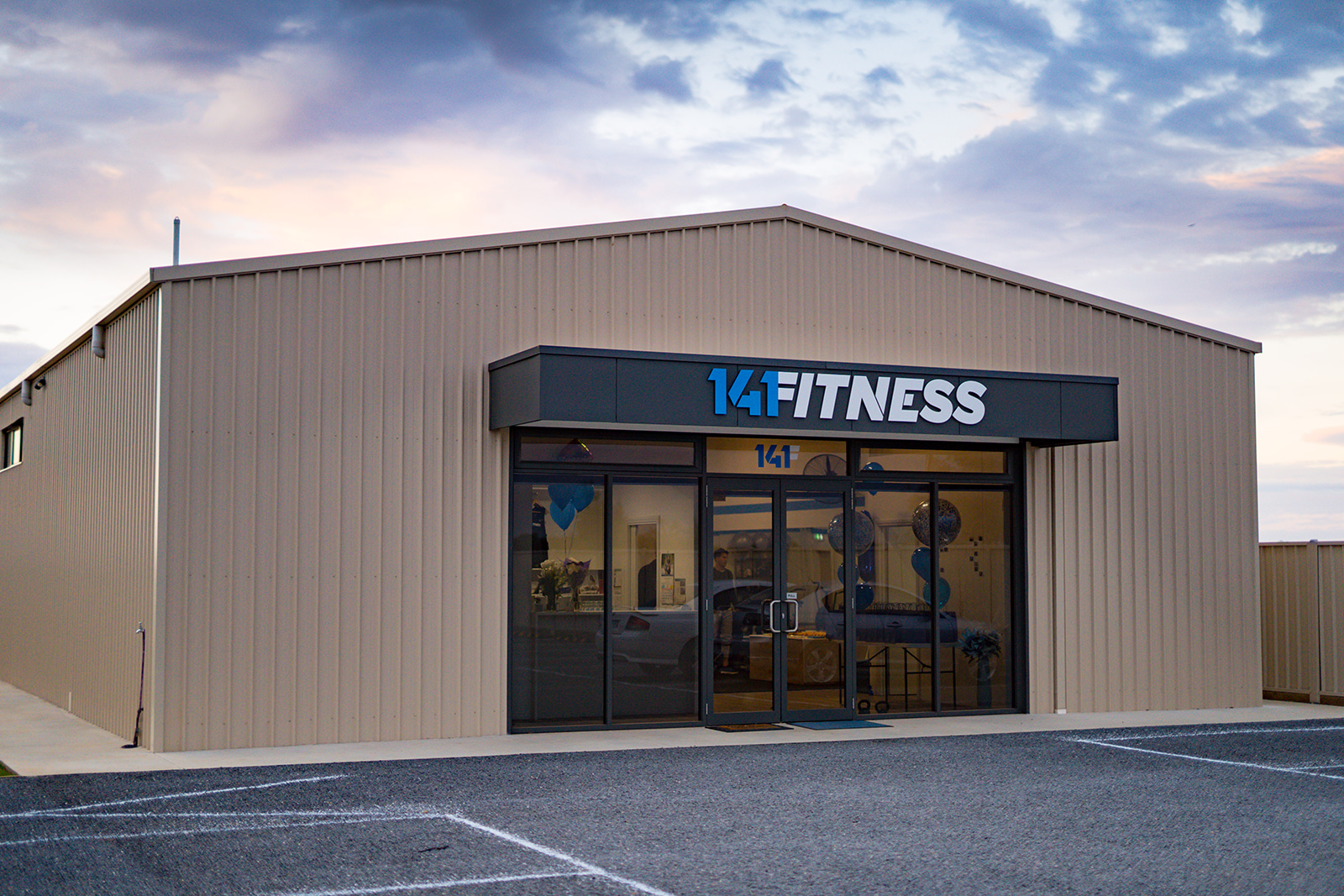 GET IN TOUCH
BOOK IN A CONSULT WITH A TRAINER
Keep email and text notifications ticked to ensure you receive our response in 24 hours