WHO WE ARE
About 141 Fitness | Mildura Personal Trainers
We're a boutique private training studio specializing in gym group classes. Our style is Strength & Conditioning. The weights and strength classes at 141 Fitness will sculpt your hourglass figure. While the Cardio classes will improve your fitness and endurance while burning body fat.
We run 8-week Tone Programs with trainer check-ins to keep you on track and improve your nutrition knowledge regarding food choices and how to fuel your body adequately.
Whether your goal is to drop some kilos or build muscle, our trainers are here to guide you and hold you accountable.
The biggest objection we often hear about why people don't get started sooner is "I thought I had to be fit to come to 141 Fitness". Nonsense. You can be a complete beginner. Even better! We love beginners. A fresh canvas to sculpt, teach you the correct technique, and not have to undo any bad habits.
One step in front of the other. One day at a time. A little progress is still progress.
OUR TRAINING STUDIO
THE 141 FITNESS GYM
Located at 141 Morpung Ave, Irymple.
Our gym is amongst the vines in Irymple with plenty of parking. Our studio may look like an epic shed from the outside, but it's even more epic when you walk inside. You'll love it. Four slick blue sled tracks are a dream. Our front desk is not staffed, and we do not allow walk-ins. We are only open for classes and pre-booked appointments. You can download the 141 Fitness app to book your session.
Alternatively, if you're new, fill out the contact form below to chat with a trainer to book a time to meet or get started immediately.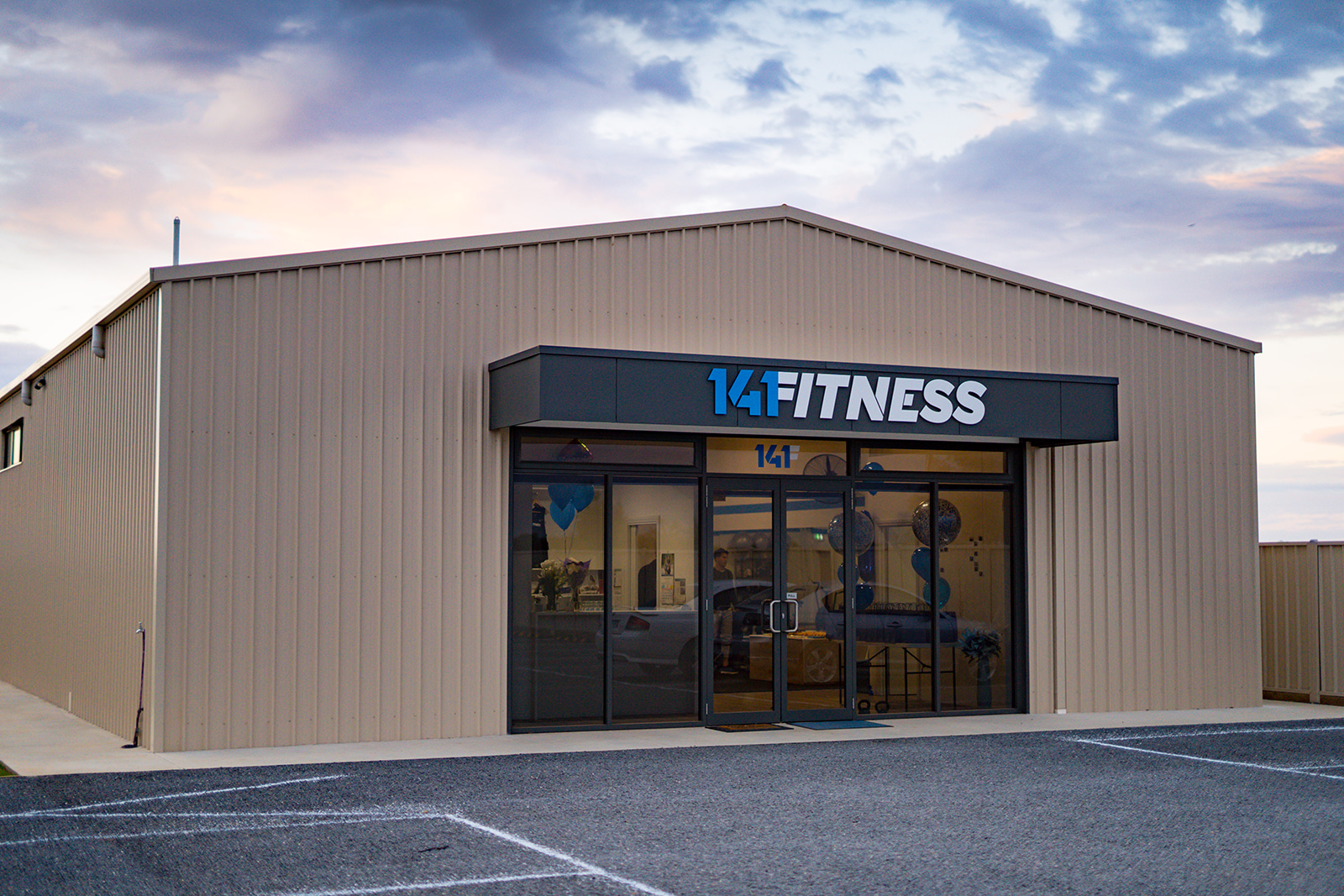 BOOK A CONSULT
WITH A TRAINER
Fill out your contact details and we'll text you ASAP to book a time to chat with a trainer.